Fabric Printing
We have been printing on fabric ever since the Pixeladies studio was born in 2003. We use a wide-format Epson 9600 printer using Novacron fabric dyes. We used to print for clients until we shifted our focus to teaching Photoshop. People still turn to us for printing company recommendations so we decided to dedicate this page to printing on fabric. We hope you'll find the information and links helpful. Don't hesitate to contact us with questions.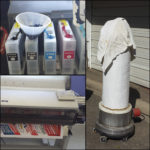 Introduction
There are too many variables involved in printing on fabric, so we have decided not to recommend a single company. Instead, we hope to guide you through the process of ordering custom fabric online so you can achieve the best possible print for your project.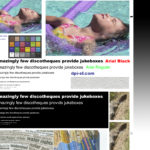 Article
We wrote an extensive article about fabric printing companies that appeared in the SAQA Journal (2016, No. 3). We recommend you start by reading this article. You can access it here.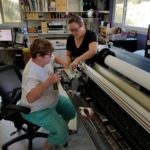 Blog Posts
We also blog occassionally about fabric printing companies. You can access the blog posts here:
Fabric Printing Service Review 1
Fabric Printing Service Review 2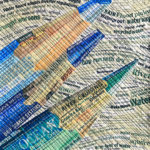 Online Fabric Printing Companies
Following is a list of all the online fabric printing companies we have identified. Please contact us, if you have another company to add to the list, or if you would like us to review your company for our readers. This list is in alphabetical order according to the country in which the company is based. An asterisk follows the company name, if we have written about that company.

United States:
Decor Print*
Digital Pre-Press International (dpi-sf)*
Fabric on Demand*
Mood Fabrics (1 yard minimum)
Modern Yardage*
My Fabric Designs
Red Dog Enterprises*
Spoonflower*
WeaveUp
Canada:
Design Your Fabric*
United Kingdom:
Fingerprint Fabric (Laura Kemshall) Laura is currently not taking any new clients. We'll let you if that changes. Her website is worth exploring for inspiration.